---
Recurring events:
---

Every Friday, Cruise-In @ old Food Lion in George Town 8PM
This was held in Pooler, but had to move because someone did burn-outs in the parking lot of the movie theater. Don't do it!
---

1st Saturday, Cruise-In @ Arby's in Rincon 4PM Map
---

1st Saturday, Richmond Hill Cars & Coffee – Ford Museum – March - October 9 - 11 AM, Map www.richmondhillmuseum.com
---

1st Saturday, Savannah Cars & Coffee – Habersham Plaza
---

2nd Saturday, Pooler, GA 6PM Cruise-In at Steak and Shake
March 2017 - Oct 2017 map
---

2nd Saturday, Swainsboro, GA 5PM - 9 PM O'Reilly Auto Parts,
---

2nd Saturday, Jesup, GA 5:30 - 7:30 PM Advanced Auto Parts
---

3rd Saturday, Bluffton, SC at 1 University Blvd. 8 AM - 11 AM
https://www.facebook.com/carsandcoffeehhi MAP
---

4th Saturday, Rincon, GA 6PM Mopar and Muscle Car
---

4th Thursday, Carolina Dreamers Monthly Cruise-In
Shelter Cove
---
We are invited to Atlanta:
My name is Casey Slayton, and I am the Advertising Coordinator for Gateway Classic Cars.
We have upcoming events at our Atlanta Showroom.
I wanted to personally invite you and your club. As well, as see if you would post it on your events calendar.
Gateway Classic Cars is now doing Cars & Coffee year round! We get it, you do not want to drive your prized jewel in the winter months, Gateway Classic Cars doesn't want you to either.
Bring your daily driver and still enjoy donuts and coffee on us! We want to keep a great relationship with you so come hang out, have breakfast/coffee, and check out all our new arrivals on the last Saturday of every month from 9 am - 12 pm.
At ALL Gateway Classic Cars locations!
Hope to see you there!
1/28/2017
2/25/2017
3/25/2017
4/29/2017
5/27/2017
6/24/2017
7/29/2017
8/26/2017
9/30/2017
10/28/2017
11/25/2017
12/30/2017
---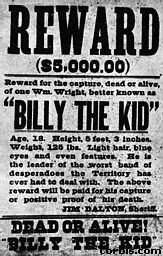 If you have a flyer that is not on this page, send it to me.
Add your event, send flyer to Webmaster
---
---
March 2017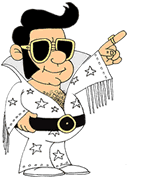 Mar 18 Runabout in the Royal District, Kingsland, GA
I'm Paul Ashby, a member of the Carolina Dreamers club and I've agreed to help Rob Iulo, owner of Land Speed Automotive on Hilton Head Island, to alert all of the surrounding area car clubs about their Open House on March 25th.
It's not a true car show with awards, but it's an event that owners can showcase their cars in a first class Open House & Social Happening with serious Food and (2) Live Bands Music as noted. Their is no cost associated the event, but they will accept voluntary donations for the Savannah Children's Hospital. They will also have a 50/50.
They will have a Special Guest: Stacy David, Host of the popular MAVTV and Velocity Channel Show called: "GEARZ". Stacy will have his production crew with him and they will be doing a live feed broadcast.
It would be great if you could load this email info and the attached pdf Flyer into your Dixieland Cruisers' website. We'd love to have all of the Dixieland Cruisers make the trip up to Hilton Head Island for this event, it will be worth the drive.
The hours of the event run from 10am to 6pm.
This is the first Big, Star Studded, Area Automotive Event for 2017. Thanks in advance for your help, see you at the Land Speed Automotive Open House.
Paul Ashby (843-705-1943)
---
Mar 25 Fly In & Open House Midway,GA
(antique planes and cars)
---
Mar 25 Wayne County Cruisers. Arts Council Dogwood Festival, Jesup, GA
---
April 2017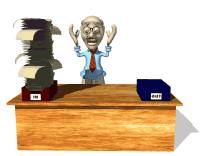 April 1
Silk Hope Baptist Church, Savannah, GA
---
April 1
Breathe for Erin Harley Davidson to Spanky's, Pooler, GA. Poker Run, Auto & Bike Show
---
April 15
Crown Rydaz, Hinesville, GA
---
April 15
Soft Shell Crab Festival Car and Truck Show. Beaufort, SC
---
April 20 - 23
Tri-Motor exhibit at Savannah International Airport, Savannah, GA
Phone: 1-800-359-6217
Tour Stop: Savannah, GA - Savannah/Hilton Head International Airport
To book a flight please call 1-877-952-5395 or click "Add to Cart".
Daily Schedule:
Thursday 2-5PM
Friday through Sunday 9AM-5PM
**Flights are filled on a first-come, first-serve basis. Please check in with our ticket sales agent onsite as early as possible on the day you wish to fly.*****
Pricing:
Adults - $70 (Advance Purchase), $75 (Onsite Purchase)
Children (17 and Under) $50
---
April 22 South Effingham High School FFA Tractor, Truck, and Car Show
---
April 22
Altamaha Classic Cruisers, Jesup, GA
---
April 22
Mossy Oak Music Festival, Guyton, GA
---
April 29
DLC Annual Car Show
---
April
30 Cars for Heroes, Hampton Hall, Bluffton, SC
---
May 2017

May 6
Carolina Dreamers, Hilton Head, SC
---
May 6
Pine Tree Festival Swainsboro, GA
---
May 20
Southern Cruisers, Statesboro, GA
---
May 27
Ole Skool Cruizers & Liberty Chrysler, Hinesville, GA
---
June 2017

---
July 2017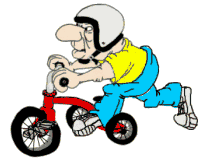 ---
August 2017

---
September 2017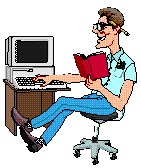 ---
October 2017

---
November 2017

---
December 2017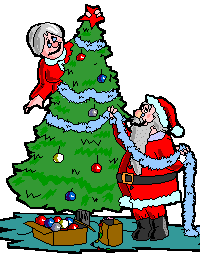 ---
Ja January 2018

---
February 2018