All distances are one-way from Lovezzola's Pizza in Pooler.
New!

Events BLOG

New!
---
November 2014

Nov 1
Darien, Annual Fall Fest and Car Show on historic Vernon Square, Darien

---
Nov 8
From Tex:
there will be a cane grinding in Clyo Nov. 8th around 9 am at the Harden place. It is open to classic and antique cars. There will be license plates available for sale.
Also some discussion of us possibly bringing desserts.
More to come
Tex/b
---
Nov 8
Tifton's Tribute to the Troops

Just wanting to resend the email. I have heard from some and so excited about our event November 8, 2014 in Tifton Ga at Fulwood Park. "Tifton's Tribute to the Troops/ Fulwood Fall Frolic."
Check us out on FB Event Page. It is a Non-Profit event and therefore no charge to any members of your groups.
Since emailing you we have had lots of new and exciting in the planning for our event.
Confirmation of several cars and Harley Riders. Arts and Craft vendors, Fireworks , 5K, and a Parade.
We would love to see any one who can stop by.
Thanks Again
On Monday, August 11, 2014 9:03 AM, Pamela Keith <packie1958@yahoo.com> wrote:

Please share our information with your clubs and club members or any local publications you have available.
On November 8, 2014 Tifton's Fulwood Park will be transformed and become the home of
"ALL THAT GLITTERS FULWOOD FALL FROLIC".
Saturday November 8, 2014 from 8am till 5pm with FIREWORKS at dark.
Tifton Tourism will host a festival in honor of our Veteran's and it would be our pleasure to have you join us for a day of Festival and Fun.
Starting the day with a 5K Run/1mile Walk, a Veterans Parade, Festival for all, Entertainment, Live Animal Exhibits, Horse Rides, Dancing and Music for all ages and a Fireworks Diplay to close the day.
Continued success for 3 years running, Our day with razzle and dazzle Tifton and visitors from surrounding communities with lots of entertainment from "All that Glitters Dance Troupe", local artist singing and playing instruments, festival, Arts & Crafts Vendors and festival food Galore.!
Make your plans.
Mark your calendar.
We would love to see you in the park.
If you or someone you know is interested in performing or being a vendor or have news to share with our community, please contact us for more information.
Otherwise we will see you at Fulwood Park in Tifton Ga. on November 8, 2014
Thanks for helping spread this word. Upon confirmation of your attendance, plans will be made for 1st, 2nd and 3rd place winners which will receive a special gift from Tifton.
Thanks Again
Pamela Keith
253Paulk Rd
Tifton, Ga 31794
229-382-4984
229-848-1028
packie1958@yahoo.com
---
Nov 8 1st Annual Coastal Empire Classic & Sports Car Rally
---
Nov 21- 23 Moultrie, GA swap meet
http://www.moultrieswapmeet.com/
---
Nov 22 West Chatham Det. 1326 of the Marine Corps League in conjunction with Randy Wood's Guitars
---
December 2014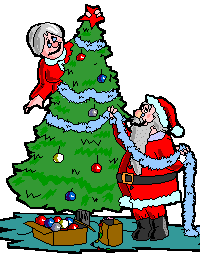 Dec 6 1st Saturday Cruise-In @ Arby's in Rincon 5PM
---
Dec 6 Hunter Army Air Field,
My name is Maribeth Kontowicz, I am active duty in the US Army and work here as the VP for our Better Opportunity For Single Soldiers (BOSS) program. On 6 December we will be hosting a Car Show, here on Hunter Army Airfield, in our exchange parking lot. We are hosting the Car Show to raise money for our BOSS program so that we can give single soldiers the opportunity to get out and do things together. A lot of the time Single Soldiers in the military are the younger soldiers, who just left home and they end up isolating themselves, due to being far away from family and friends, our BOSS program gives them the chance to meet others and have a good time. We overall are just a program that is there to raise the morale, and welfare of our Single Soldiers. We are wondering if your club would be interested in attending. The Car Show will be on Saturday, December 6th. Registration will begin at 10:00 AM, but judging doesn't start until 1:30. Prizes will be awarded at 3:15. The registration fee is $20 dollars. The categories will be: Best Classic, Old Muscle, New Muscle, Old Import, New Import, Best Overall, Most modified, Best Truck/SUV. We also have bike categories, if you know anyone that would interest: Best Overall bike, Best Cruiser, Best Sport. We will have trophies, cash prizes, and door prizes for the event.
I personally think the classic cars are way better than any of the modern cars, so I really hope you guys can possibly attend. I attached a flyer for your awareness. If not, thank you for your time, and Happy Holidays!! Hope to hear from you.
V/R
SPC Kontowicz, Maribeth
Hunter Army Airfield BOSS VP
(912)571-0688
---
DEC 9, NO MEETING 2nd TUESDAY OF DECEMBER
---
Dec 13 Christmas Party, Bring Dirty Santa gift wrapped and a Toy Drive gift unwrapped.
---
Dec 13 Cruisin' Into Christmas, Screven, GA
---
January 2015

---
February 2015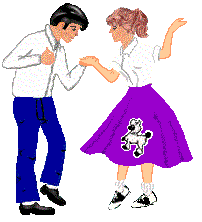 Check the BLOG, See who is going.
---
March 2015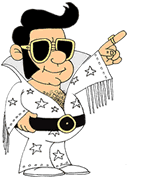 ---
April 2015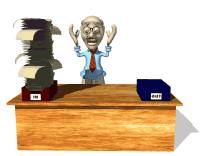 1st Friday Cruise-In @ Arby's in Rincon 5PM
---
April 11 DLC Annual Car Show
---
April 18 Tree Cruizen, Baxley, GA
---
May 2015

1st Friday Cruise-In @ Arby's in Rincon 5PM
---
June 2015

---
July 2015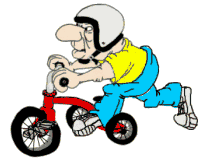 ---
August 2015

Check the BLOG, See who is going.
---
September 2015

---
October 2015